Episodes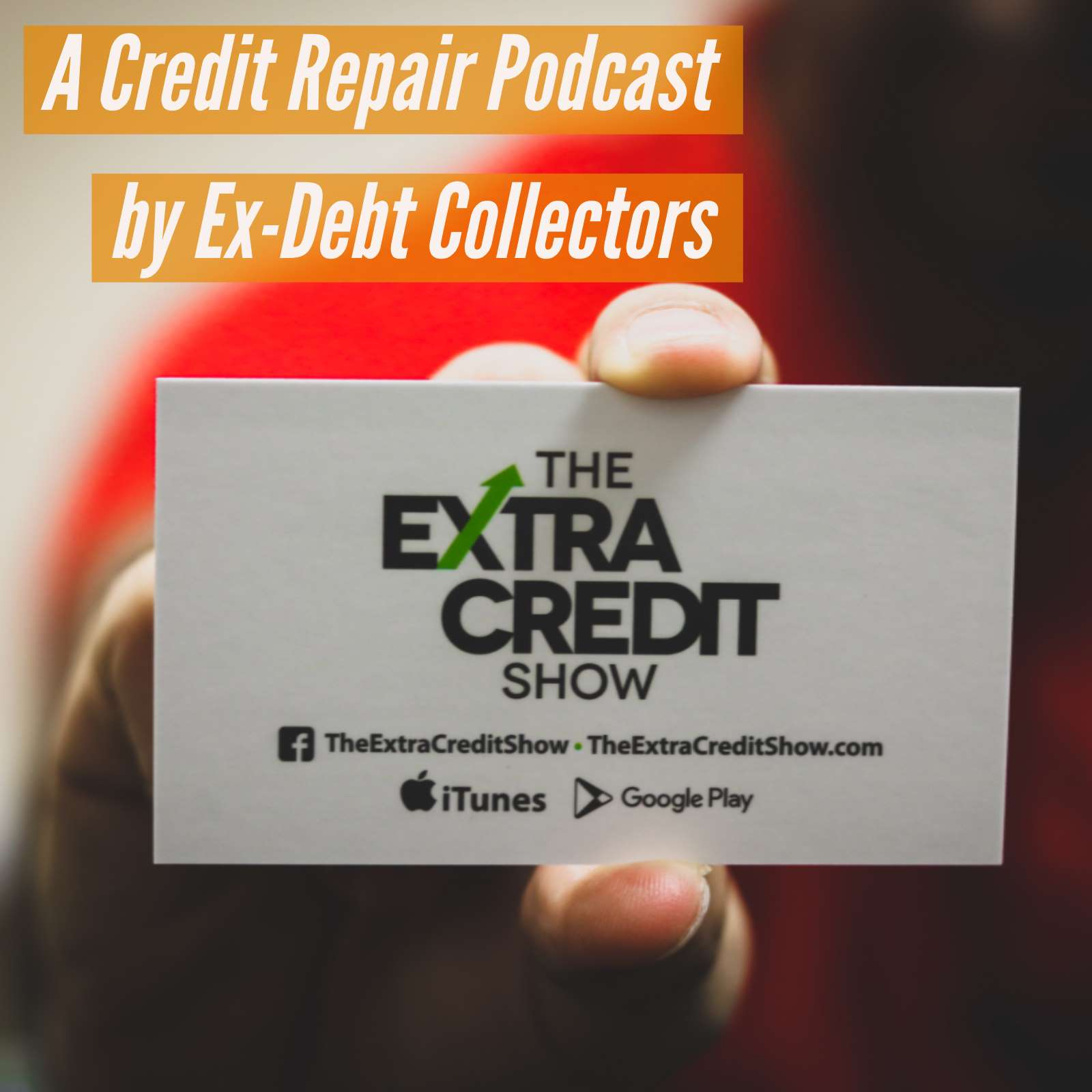 Friday Apr 06, 2018
Friday Apr 06, 2018
Caution: Don't Co-Sign! 4 things you NEED to know about Co-Signing and Credit Scores ---
When an eager consumer doesn't qualify for the financing they require, they often are advised to seek a qualified "co-signer" to allow them to obtain the loan or credit extension.

Financially, it's like juggling knives with your eyes closed.
In this episode we share a few horror stories about consumers who had co-signed and did not fully understand what it really means to be a co-signer. Also we discuss a few strategies to protect yourself if you are currently a co-signer right now for a friend or family member. 
Co-Sign at your own risk!
Thank you for listening!!!!!!!!!!!!!!!!
The Extra Credit Show is a show hosted by Ex-Debt Collection Agency Executive and Consumer Credit Expert Anselmo Moreno and his business partner Richard David. They have been in the consumer credit consulting and credit repair business since 2005. They often found themselves talking to each other about the current state of consumer credit, debt, credit bureaus etc. - take a listen to the minds of two passionate long time credit repair experts.
Available on Itunes, Stitcher, Google Play, and everywhere Podcasts are found.
Instagram: @TheExtraCreditShow
Facebook: www.facebook.com/TheExtraCreditShow
Web: www.TheExtraCreditShow.com
Watch the show on YouTube : https://youtu.be/RVq0jCjwpxY
P.S Section 609 Credit Repair Loophole is bogus, in fact it has nothing to do with credit repair. Read it for yourself.
Link to FCRA: https://www.ftc.gov/system/files/fcra_2016.pdf
Contact: TheExtraCreditShow@gmail.com